The march of progress is a sturdy and intimidating thing. It can leave people behind if they aren't careful. There are so many products and brands to choose from these days that it can get pretty overwhelming when planning purchases or other big decisions. While we can't speak for every single decision, we definitely carry the right knowledge when it comes to the best brands for caravans.
So, whether you're looking into an upgrade for your caravan experience, or are a newcomer to the wonderful world of caravans and are looking for some pointers on how to optimise your new caravanning lifestyle, here are the best caravan brands on the Aussie market:
Jayco – Iconic Aussie Caravans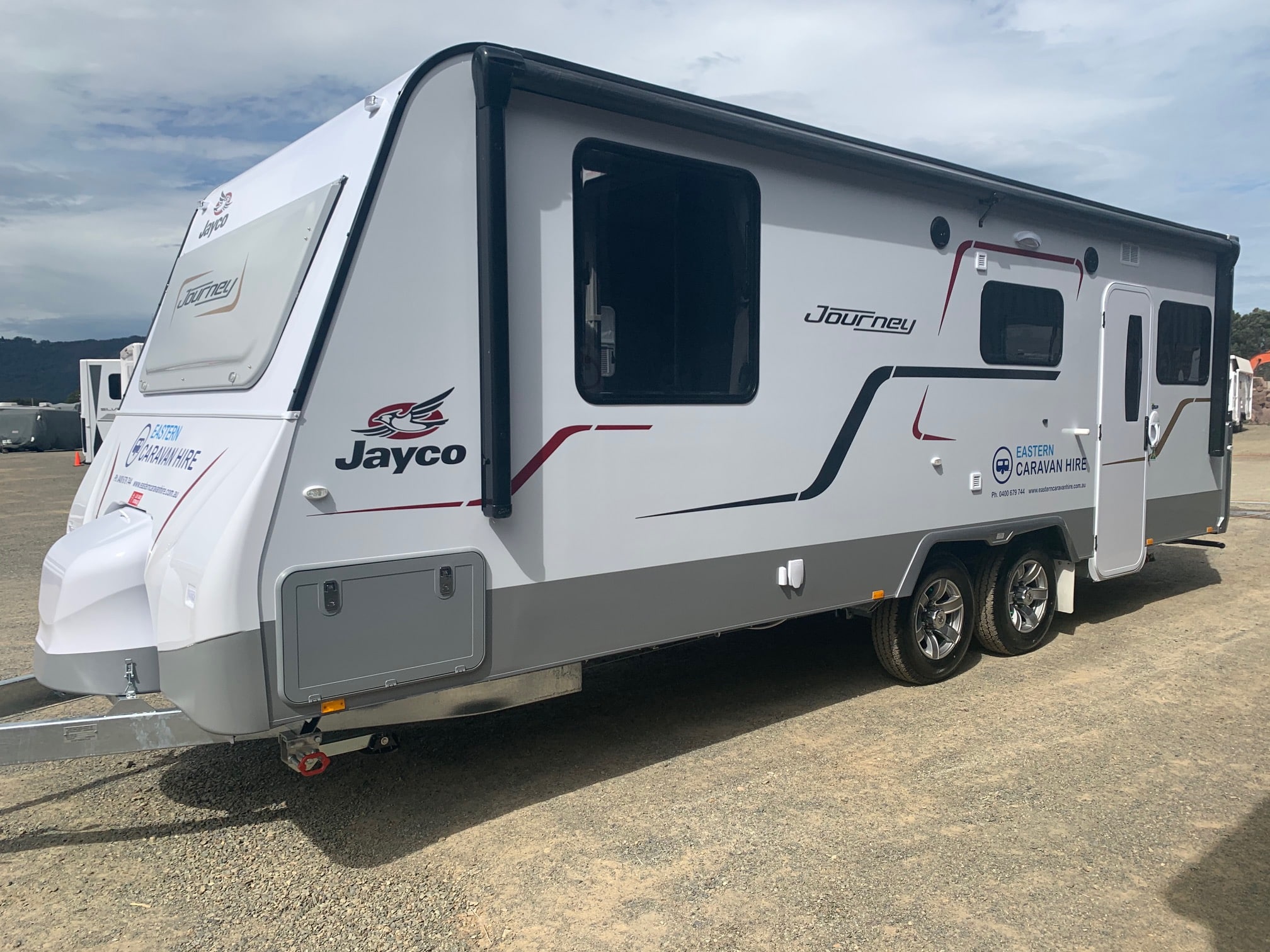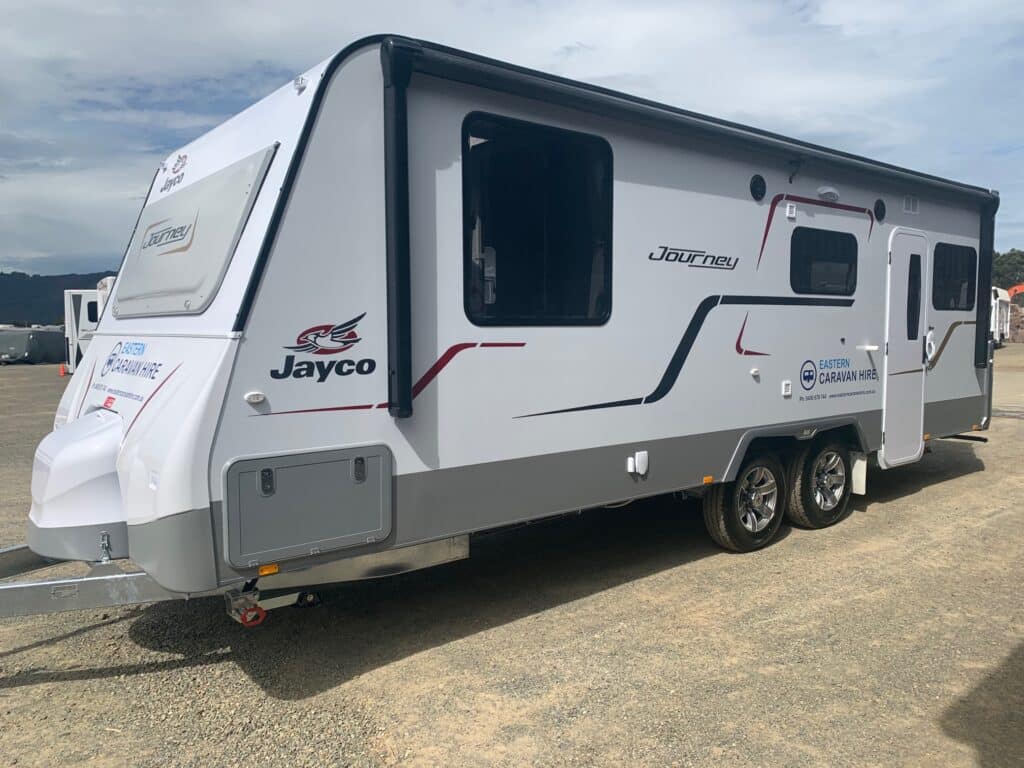 Designed and built from a factory in Victoria for over 45 years, Jayco is about as well known as a caravan brand can be. If you have spent any time behind the wheel, especially on major highways and transit routes, you'll have seen dozens of Jayco logos emblazoned on the backs of caravans and motorhomes. Needless to say, one main advantage of investing in a Jayco caravan is the sheer variety of products and options available.
While some brands put a focus on on-road or off-road designs, with specific sizing and technical details, Jayco has products for every size of family, budget and preference of use. Their website offers a personalised range and a short survey that can help you decide exactly what caravan is for you. And as an added bonus, it's one of our specialty brands for repairs and maintenance.
JB – Luxurious on every road surface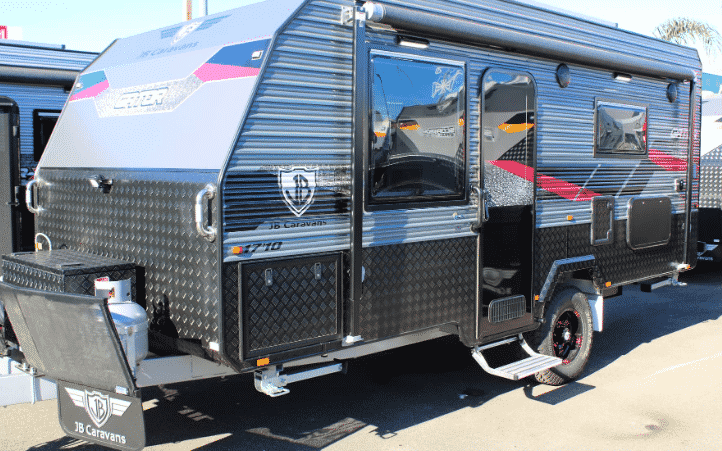 The first time you look at a JB caravan, you might not understand what we mean by 'luxurious on every road surface'. The exterior looks like it would be more at home under the title 'suitable for surviving every road surface', but JB caravans are each built with only the best parts, and each has a luxurious interior finish that will provide safety and comfort in style for any adventure.
Rest assured, a JB caravan will withstand every hardship on the Aussie continent as we know it! Their models, each carrying the unique style and aesthetic of JB, include many designs that are suitable for all levels of off-roading, from suburban streets all the way to outback hillsides. With a very reasonable price to quality ratio, JB stands as one of the best possible brands for caravanners both new and old!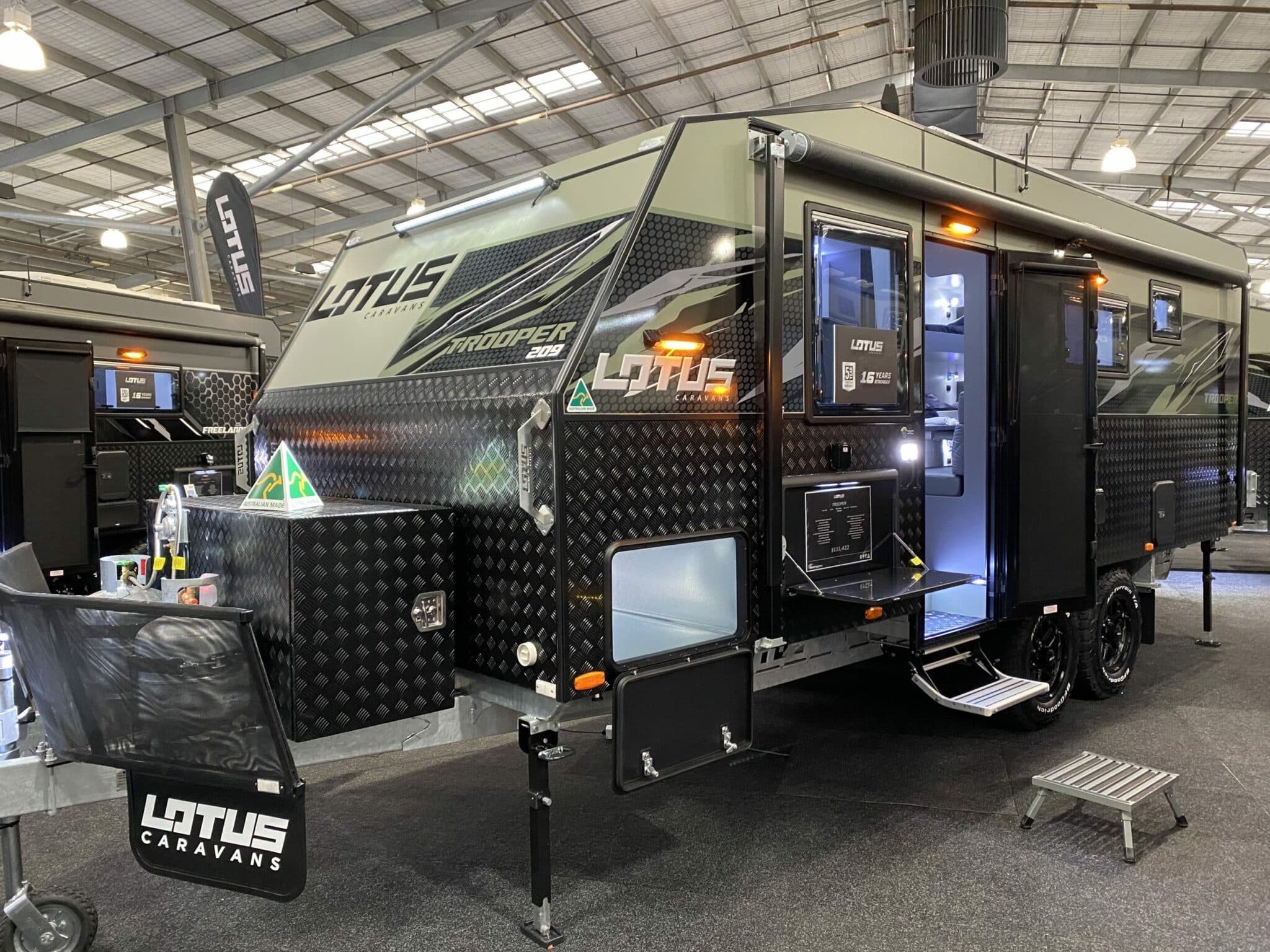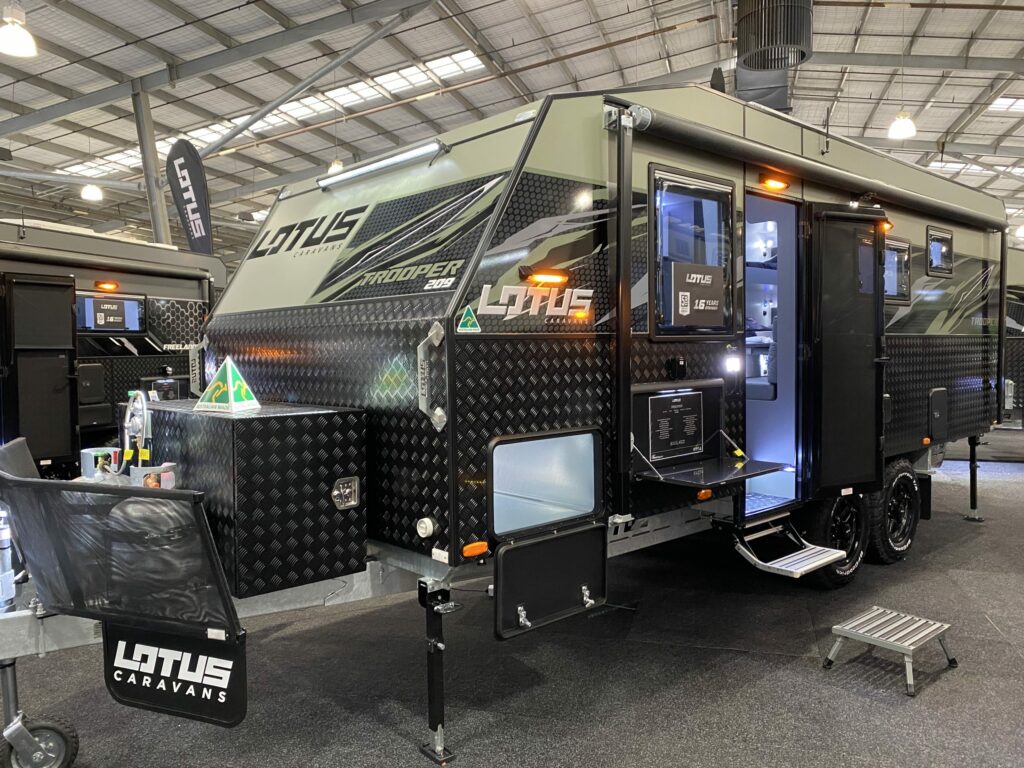 All good brands should cater to different styles and extremes of caravanning. Because there is no great road trip that involves exclusively on-road or off-road travel, as with many things in life, balance is best! But at Lotus, they have a custom online experience that offers a one of a kind opportunity to build a caravan that is well and truly YOURS.
The online shopping experience presented by Lotus takes notes from the masters of customer experience and offers custom building caravan software. This allows you to take the caravan parts and details from any Lotus model, to make a caravan that is perfectly built for your needs, without losing any details of functionality and lifespan. As well as this, the Lotus virtual showroom allows you to explore their premade caravan models inside and out from the comfort of your laptop.
New Age – Built for the road ahead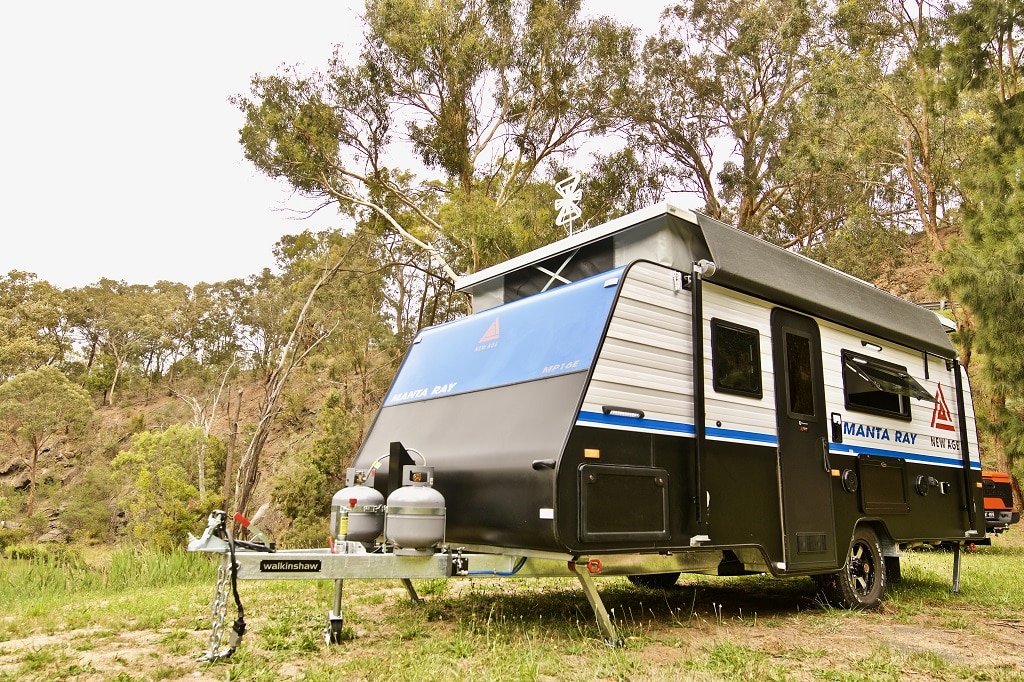 Caravans have been mainstream travel and vehicular choice for decades now, and not all brands are taking modern designs and trends into account. Save for New Age Caravans, who as the name indicates, are on the cutting edge of what a caravaning experience can, and maybe should be. With fully kitted out interiors featuring practical machinery and aesthetic elements, there's not a lot to miss with New Age.
Their range of caravans includes options for many preferences, including family, budget and even level of luxury! As a part of their experience, and their unique spin on lockdown shopping, New Age offers a 'Home Showroom' experience, where models of your choice will be brought to your home where you will receive a COVID safe showroom experience!
If you're a NSW resident, especially if you live in the greater Sydney area, and are stuck at home with restrictions, now is the perfect time to start thinking about how you're going to make use of the time and space when we open up again. Consider a new caravan, so you can chase the horizon to your heart's content.
Rest assured that no matter what brand you settle on, the team at Caravan Accident and Repair Centre will have you fixed and on the road in no time at all!
Book a service today.